Do I need to hire a home architect?
That depends!
Home designers, architects, and interior designers are more than capable of improving your final product. Especially if you work with an architect that's part of an in-house design team.
Now, for the long answer …
Hire An Architect When Building INTO Your Property
Even though a lot of builders, including ourselves, employ designers and architects that will work with you to design a wonderful custom home, there is one particular scenario where we'd definitely encourage you to work with a residential architect as you plan your build.
Specifically, we sometimes suggest our customers hire an architect in scenarios where a custom home needs to be designed INTO a specific property location.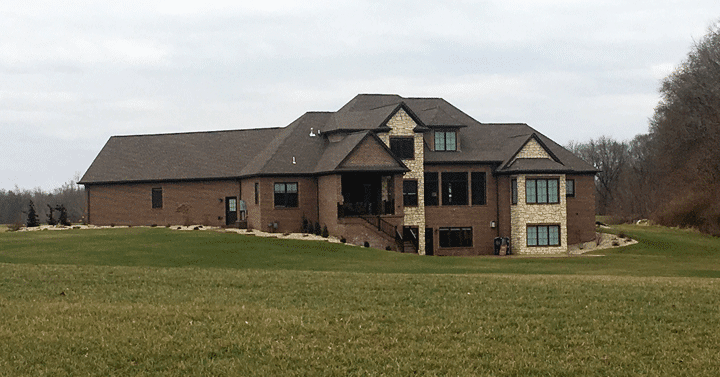 A drafting company usually isn't the right choice if you want to leverage your land to its full potential. And if you have a particularly unique piece of property, it's really important to get the most out of it. You'll enjoy your custom home more, and will have a much easier time selling if the need arises.
Related Post: Building A New Home on Your Own Lot: What You Need to Know
If You Choose to Work With An Architect
Sometimes a customer wants to use an architect they know and trust.
You might have an existing relationship with an architect or a home designer that already knows your style or can better translate your ideas into a final design.
That's absolutely fine! We want our customers to get the home that best fits THEM.
Your home builder of choice shouldn't have any issues working with your architect. We sure won't.
Keeping An Eye on the Bottom Line
There is, of course, one big drawback to working with an independent architect: cost. Working with a homebuilder, exclusively, during your planning stages will likely save you money on drafting, a floor plan, and any necessary revisions.
Architects and home designers can bring a lot of value to your custom home build, but they might be entirely focused on the "concept" or "design" and completely unaware of how their design and material choices are going to ultimately impact your bottom line.
That's not the case when you choose to work with a builder on your custom home design.
Why Choose Reinbrecht?
Reinbrecht's in-house architects act as both designer and contractor, and they're perfectly situated to keep an eye on cost. They have extensive knowledge of which types of designs and materials will push you past your budget, and should be more than able to guide you towards a custom design that fits your house plan, personality, and your budget.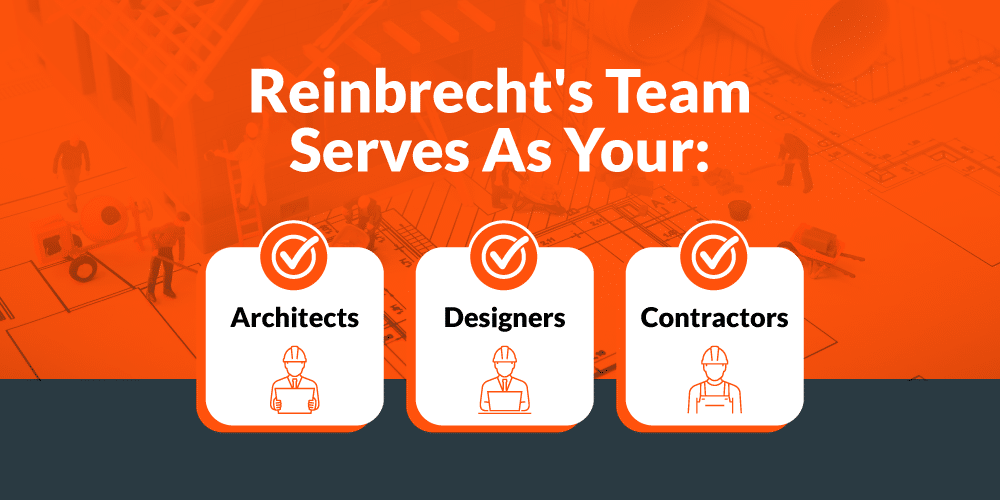 By choosing Reinbrecht, you get the best of both worlds. We can create the design the homebuyer wants while keeping the cost as affordable as possible.
To work with us, contact us today!