Let's take a minute to talk about home foundations. Specifically, the misconception that a slab foundation isn't as good as — or is 'lesser' than — a crawlspace.
We see this a lot, so today we're going to explore why that's simply not true.
Yes, choosing the type of foundation you'll build your new home atop is a big deal. Do you spring for a basement (and expand the amount of livable space your floor plan accommodates)? Or do you prioritize economics and build on a slab?
Typically, the lot you build on dictates whether you'll excavate a basement. So, the most common tie-breaker decision our clients have to make is whether they want a slab or a crawlspace.
While we'll happily build both, the decision gets a lot easier as the budget starts getting tighter.
For most, it's a no-brainer.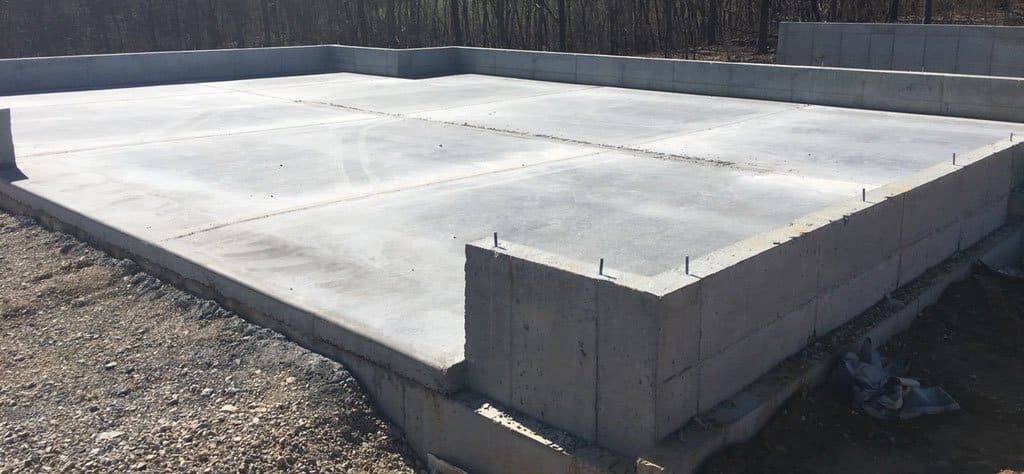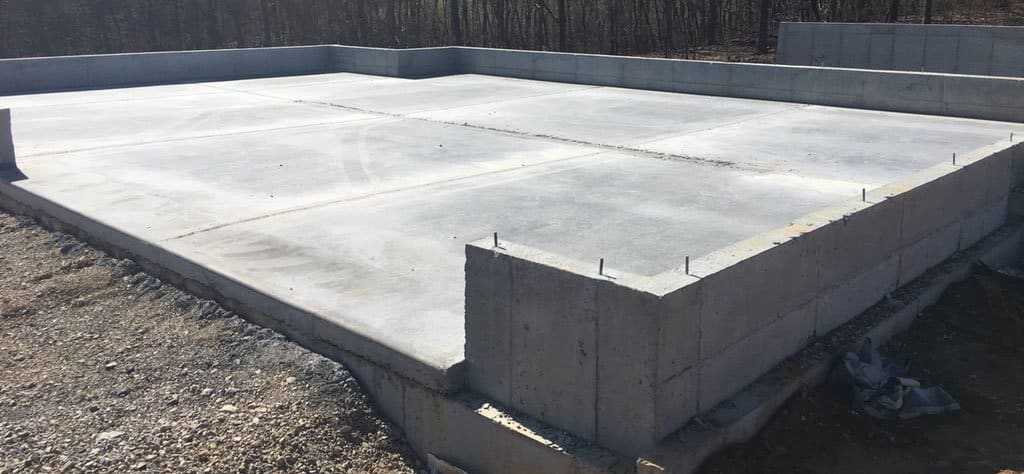 The #1 Reason to Build on a Slab
Affordability.
Do you really want to spend an extra $10-15,000 just to walk on a subfloor that's wood instead of concrete? Because, from an apples-to-apples perspective, that's all you're getting with a crawlspace.
Plus, there's a reason some companies specialize in the removal of mold from old crawlspaces. Moisture finds a way in, and crawlspaces require regular checkups to spot and control any mold problems.
Conversely, concrete doesn't harbor allergens and is easy to keep clean if you choose to leave it exposed.
The #2 Reason is Speed
Slabs are easier and faster to build, which translates to lower costs (for you) and potentially earlier completion-times for your home. To find out more about slab foundations, view our complete guide to foundations.
Spend the Extra Money on Home Upgrades Instead
When our clients ask us which type of foundation (slab or crawlspace) is a better investment, we usually say slab. You'll spend more on a crawlspace and it does very little to improve your home's bottom-line value.
The money saved by that one decision is better spent on upgrades to your kitchen, bathrooms, and other areas that'll improve your new home's overall value.
But What Happens When I Have Plumbing Problems?
For years, this was the biggest argument against slabs — the idea that one day your plumbing would burst and the only way to repair it would require going through the concrete slab.
Luckily for all of us, the days of all-copper pipes and other fragile plumbing systems are long gone. Modern plumbing technology is extremely rugged and has all but eliminated the need to ever damage your concrete slab.
If you're skeptical, think about it another way … a basement is nothing more than a subterranean slab. There's virtually no difference between a basement floor and a regular slab foundation. And when was the last time you knew someone who had to bust-up their basement floor to get to their home's plumbing?
These problems are simply very rare and are not something to worry about anymore.
In Conclusion
Eighty percent of homes in the U.S. today are either basements or slab foundations. The crawlspace has its place in certain climates and conditions, but in our neck of the woods (Southern Indiana), a slab is a perfectly good home foundation. For more information, check out our blog on the three most common types of home foundations.
To learn more about all of the features that come standard with a semi-custom home, download our standards guide.