Here's why you won't save money on your new home by purchasing the Materials or doing the labor yourself.
There are a million things to consider when you're building a custom home, and money is almost always #1 on the list.  Homebuyers look for all kinds of ways to reduce cost without compromising their final product.
Maybe they think it'd be cheaper to buy their own fixtures, or they consider taking on part of the labor to reduce their costs. Whatever corner they try to cut, the goal is always the same: to save money.
Cost-trimming ideas like this usually sound good in theory, but have the potential to seriously backfire.
Today, we want to address a question that comes up a lot in the homebuilding industry: When building a custom home, is it cheaper to buy your own materials or do your own labor instead of relying exclusively on your home builder?
Why You Should Let Your Home Builder Buy Materials & Do the Work
Is it cheaper to buy your own materials?
Is it cheaper to do your own work?
The short answer is no, and there are a few reasons why.
Most home builders have spent years developing their own processes, and procedures, while building relationships with distributors and accruing what we like to call 'buying power'. Put those things together, and you get a lot of homebuilding efficiency.
To further elaborate, let's take a look at three specific reasons why it's cheaper to rely on your home builder for all your building materials and labor.
1. Home Builders Have Networks of Suppliers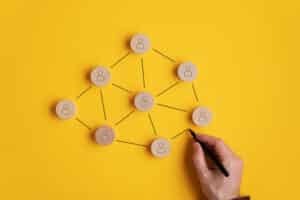 There's a common saying "It's not what you know, it's who you know,"
 and that applies in the home building world. Home builders have access to a wide range of suppliers, and they often have established relationships that can help to reduce the cost of materials.
Rather than being restricted to suppliers in the local area, home builders may have connections nationwide and also have the resources to transport large quantities of building materials.
Home builders familiarity with available options saves time and saves you the hassle of researching, shopping, and price matching. We take all the pressure off your shoulders.
2. Builders have negotiating power.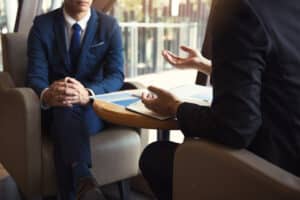 Builders and contractors have more leverage when it comes to negotiating lower costs, free delivery or payment terms. 
As a business their purchasing power allows them to get discounts through unique payment terms which in turn saves their customers money. For example they may create an agreement that the net payment is expected within 7, 10, 15, 30, 60, or 90 days after the invoice date. However some contracts are written that if the buyer pays early then they receive a discount.
3. Home Builders have Buying Power
Almost everything we buy, we buy in bulk, and most consumers know bulk usually better unless it's something that is perishable.
As such, the typical home builder's buying power is greater than what any individual consumer can achieve. The unit price for materials drops significantly when materials are purchased in large quantities. Those cost savings are passed along to the customer in the form of costs or monthly promotions on home upgrades.
When it comes to things like flooring, home fixtures, or home exteriors, your home builder is most likely able to get a better price per unit than you'll ever find at retail. Even if you were able to find a wholesaler, there would be a large amount of unnecessary materials purchased and wasted that you never needed in the first place.
Now, to be fair, there are times when you might find a particular item at a cheaper price from a specific vendor. It does happen. However, chances are there's a reason your home builder doesn't source materials from that vendor.
Let us explain why …
4. Builders Are Used to Working with Specific Materials
If you want to order your own materials, we can most certainly accommodate that, but it will almost definitely add to the amount of time needed to finish building your new home.
We can't speak for all home builders, but our crews have developed a familiarity with certain products, fixtures, and building materials. They know how they work, and (more importantly) how to install them quickly and correctly.
For example, we use specific stones on the fronts of our homes.
We buy them from a vendor that's more expensive than retail — on purpose — because that vendor sells us stones in batches guaranteed to fit together with little-to-no waste — like giant building blocks.
We rarely have to even cut them!
In the past, we've had customers insist on buying exterior stones themselves, because it looked like they would save money … 'on paper'. Unfortunately, it takes us 2-to-3 times longer to install the customer-purchased stones because our crews had to cut every piece to fit.
Our strategic choices of easy-installation product reduces the time it takes to complete your home and reduces errors during the building process.
Our home building team is also extremely knowledgeable about different quality materials. We can identify quickly which products are durable and long-lasting versus the products that have hidden flaws. We keep our customers needs and lifestyle in mind when purchasing materials and fixtures. Our years of experience has taught us to avoid some costly mistakes when choosing the right materials.
5. Doing Your Own Labor is Bad for Scheduling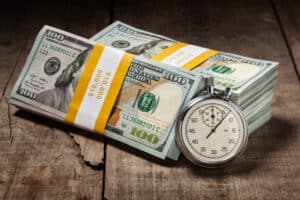 To save money, some of our customers suggest taking on parts of the labor themselves. They offer to complete tasks like flooring installation or clean-up. Some are trained to do so, others aren't.
And while we always try to accommodate our budget-conscious, DIY homebuyers, doing so isn't a sure-fire way to save them money, in fact it can be quite the opposite. For starters, relying on yourself to complete labor on your own home will inevitably affect your home builders ability to accurately schedule work crews or subcontractors. 
It isn't a question of your skills or experience. The real issue here is time and accountability.
Any delay, even if it's a single day, could mean previously scheduled crews won't be able to make it or return to your project for multiple weeks.
And for those homebuyers with a construction loan, any project extension will most certainly impact your bottom line.
Your home builder has the labor down to a precise science to ensure accuracy, quality and efficiency. They are also held accountable by contracts and written agreements. The quicker your home is completed the sooner you can be moved in and enjoy your brand new home.
Trust The Home building Process
Sometimes, the best way to save money on your custom home is to let your home builder do what they do best. They want satisfied customers and positive recommendations, so trustworthy home builders will do everything in their power to keep costs low and quality high.
If you're still concerned about cost, the important thing is to talk to your home builder. They should be willing to help you find ways to save money that won't require you to take on more responsibility, work, or financial risk. A good home builder is completely transparent and honest about the entire home building process.